SWEETS
morning pastries 4.25
+ kouign amann
+ plain croissant
+ apple almond croissant
+ ham and cheese croissant
+ semolina apricot cake
cookies 2.5
+ chocolate chip cookie
+ peanut butter cookie (gluten free)
macarons 2.5
pint of ice cream 9

STARTERS

granola & yogurt, paleo/gluten-free granola, vanilla honey greek yogurt, fresh berries 12
café spread, chickpea hummus, kamut & pine nut tabbouleh, crackers 13
KIDS
cheeseburger 8
chicken fingers (4 pc) 8
grilled cheese 6
pasta, tomato sauce or butter & cheese 7
sides
+berries
+fries
SALADS & BOWLS
greenhouse lettuces, avocado, shaved vegetables, sunflower seed cracker, turmeric vinaigrette 14
shredded kale salad, cauliflower, crispy rice, currants, dill cucumber, sherry vinegar 11
quinoa bowl, six-minute egg, chilled quinoa, carrot, avocado, radish, hearty greens, almond pesto 15
salad additions
+ grilled chicken 8
+ half avocado 3
SANDWICHES
breakfast sandwich, scrambled eggs, marinated tomatoes, almond pesto, cheddar, provolone, brioche 14
loaded blt, neuske's bacon, herbed tomatoes, garlic aioli, brioche 15
no sé cheeseburger, sweet onion, pickles, buttermilk bun 17
+ nueske bacon 5
+ half avocado 3
+ a sunny egg 2
+ gluten free option 3
MAINS
avocado toast, soft boiled egg, crème fraîche, arugula, aleppo carrots 13
café scramble, roasted wild mushrooms, fresno pepper, spinach, fresh ricotta, toast 13
ricotta hotcakes, bananas, pecan butter, maple syrup 13
sweet potato hash, two sunny eggs, crispy pork belly, kimchi, mustard greens, jalapeño 15
bucatini pasta, crushed tomatoes, parmiggiano, garlic breadcrumbs, lemon 17
crispy skin salmon, chimichurri, olives, tomato braised beans, arugula, lemon-oregano vinaigrette 17
chicken milanese, harissa, pickled squash, arugula, toasted hazelnuts, curry broth 19
ADDITIONS
+ half avocado 3
+ thick sliced bacon 5
+ malt fries 5
+ side house salad 5
+ side kale salad 8
+ gluten free option 3
LUNCH FOR 2 - $35
2 burgers or BLT's
1 side of fries
4 chocolate chip cookies or 4 beers
+switch beer for bottle wine, add 10
DINNER FOR 2 - $50
1 greenhouse salad or café spread
choice of any 2: bucatini, salmon, or chicken milanese entrées
4 chocolate chip cookies or 4 beers
+switch beer for bottle wine, add 10
DINNER FOR 3 - $75
1 greenhouse salad
1 cafe spread
choice of any 3: bucatini, salmon, or chicken milanese entrées
6 chocolate chip cookies or 6 beers
+switch beer for bottle wine, add 10
COOKIES & WINE - $32
1 dozen chocolate chip cookies and a bottle of wine (white, rose, or red) or 6 beers
DOZEN CHOCOLATE CHIP COOKIES - $20

bake your own or order ready to eat! please allow one hour to pick up baked cookies.
+ Menus are subject to change based on availability and seasonality.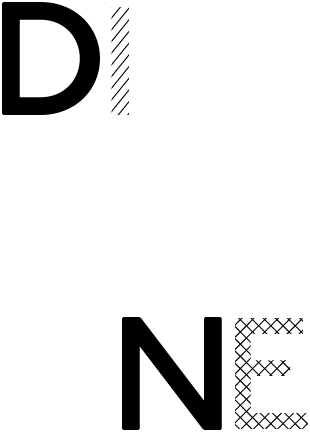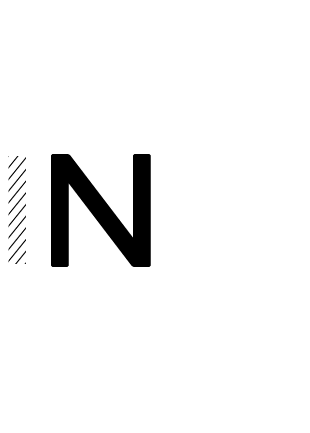 DINE IN MENU
available Wed-Sun, 7am-8pm
FRESH BAKED
butter croissant 4.25
ham & cheese croissant 4.25
apple almond croissant 4.25
semolina apricot cake 4.25
kouign amann 4.25
macarons, rotating flavors 2.5
cookies 2.5
+ chocolate chip
+ gf peanut butter cookie
STARTERS
granola & yogurt, paleo/gluten-free granola, vanilla honey greek yogurt, fresh berries 12
café spread, chickpea hummus, kamut & pine nut tabbouleh, crackers 13
avocado toast*, soft boiled egg, crème fraîche, arugula, aleppo carrots 13
SIDES
half avocado 3
neuske's bacon 5
malt fries 5
side house salad 5
side kale salad 8
SALADS & BOWLS
greenhouse lettuces, avocado, shaved vegetables, sunflower seed cracker, turmeric vinaigrette 14
shredded kale salad, cauliflower, crispy rice, currants, dill cucumber, sherry vinegar 11
quinoa bowl, poached egg, quinoa, fried chickpeas, avocado, hearty greens, almond pesto 15
salad additions
+ grilled chicken 8
+ half avocado 3
SANDWICHES
breakfast sandwich, scrambled eggs, marinated tomatoes, almond pesto, cheddar, provolone, brioche 14
loaded blt, neuske's bacon, herbed tomatoes, garlic aioli, brioche 15
no sé cheeseburger, sweet onion, pickles, buttermilk bun 17
+ nueske bacon 5
+ half avocado 3
+ a sunny egg 2
MAINS
ricotta hotcakes, bananas, pecan butter, maple syrup 13
café scramble, roasted wild mushrooms, fresno pepper, spinach, fresh ricotta 13
sweet potato hash, two sunny eggs, crispy pork belly, kimchi, mustard greens, jalapeño 15
crispy skin salmon, chimichurri, olives, tomato, braised beans, arugula, lemon-oregano vinaigrette 17
kabocha squash pasta, crushed tomatoes, parmiggiano, garlic breadcrumbs, lemon 17
chicken milanese, harissa, pickled squash, arugula, curry broth, toasted hazelnuts 19
+ Menus are subject to change based on availability and seasonality.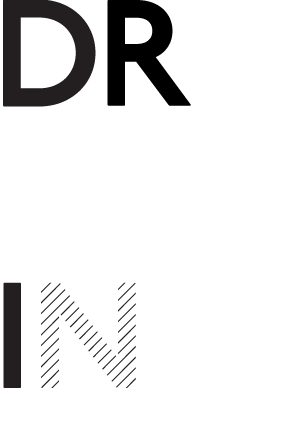 BEVERAGES
drip coffee 4
small french press 5
espresso 4
cappuccino 5
latte 5
shaken latte 5
iced coffee 5
+ house made syrup 5
orange juice 6
grapefruit juice 6
tea embassy iced tea 4
+ passion fruit
+ black
bellocq hot tea 4
+ bellocq breakfast
+ the earl grey
+ jasmine
+ majorelle mint
+ chamomile
+ mint
bottled sodas 4
BEER
lone star 5
modelo especial 5
austin beerworks pearl snap 6
austin beerworks bloodwork orange 6
deep ellum dallas blonde 6
live oak hefeweizen 6
karbach weekend warrior 6
austin beerworks fire eagle ipa 6
shiner bock 5
stiegl grapefruit radler 8
WINE
BUBBLES
villa sandi, prosecco glera 10/40
gramona "la cuvée", gran reserva cava xarello 14/56
pierre sparr, crémant rosé pinot noir 11/44
ROSÉ
halter ranch, grenache, mourvèdre 12/48
romance, grenache, cinsault, syrah, merlot 12/48
copain tous ensemble, pinot noir 14/56
WHITE
ponga, sauvignon blanc 12/48
laurenz v "singing", grüner veltliner 10/40
monte tondo, garganega 12/48
clos pegase, chardonnay 13/52
RED
siduri pinot noir 14/56
jean-francois merieau "le bois jacou", gamay touraine 14/56
castello di volpaia, sangiovese chianti classico 13/52
renacer "punto final", malbec 10/40
substance, cabernet sauvignon 13/52
COCKTAILS
rosé pour over, boozy strawberry rosé paleta, fresh berries, rosé pour over 10

mimosa, french bubbles, fresh squeezed orange juice 8
carajillo, espresso, licor 43 12
michelada, modelo especial, guajillo, maggi, valentina, lime 9
bloody mary, titos, house blend, lemon 10
salty bee, fords gin, lemon, salted honey, soda water 10
white negroni, vida, salers, dolin blanc 13
the milton margarita, el jimador blanco, orange liquer, lime 12
soco punch, plantation pineapple rum, strawberry, pineapple, lime 14
+ Menus are subject to change based on availability and seasonality.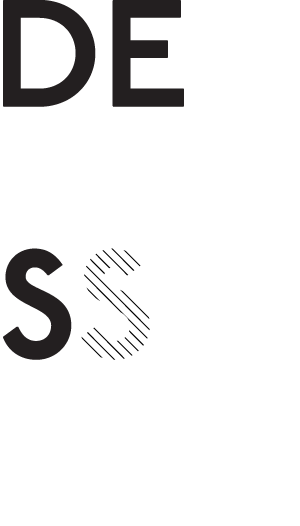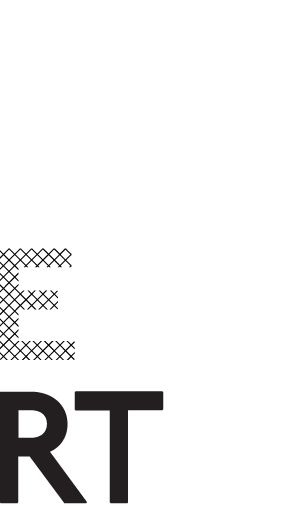 SUNDAES 8
black and blue cheesecake sundae, cheesecake ice cream, graham toasted milk, berry compote

strawberry and cream sundae, strawberry buttermilk ice cream, strawberry rose lemon-basil salad, prosecco granita, rose meringue

coffee french silk sundae, chocolate ice cream, white coffee ice cream, vanilla chantilly, sugar streusel, cocoa nibs

peach almond sundae, peach leaf ice cream, vanilla roasted peaches, frosted almonds, vanilla coconut cream, amaretto
SCOOPS 3
+ strawberry buttermilk
+ chocolate
+ cheesecake
+ white coffee
+ peach leaf
make your scoop an affogato!
+ bubbles 4
+ espresso 4
PALETAS
rosé pour over, strawberry rosé paleta, fresh berries, rosé pour over 10
watermelon raspberry agua fresca 4