FRESH BAKED
butter croissant 4.25
ham + cheese croissant 4.25
daily croissant 5
glazed spice cake 6
kouign amann 4.25
macarons, rotating flavors 2.5
chocolate chip cookie 2.5
butterscotch blondie 6
STARTERS
granola & yogurt, paleo/gluten-free granola, vanilla honey greek yogurt, fresh berries 12
café spread, chickpea hummus, kamut & pine nut tabbouleh, grilled laffa 13
pickled vegetables, seasonal vegetables, truffle labneh, herbs, puffed amaranth 9
SALADS & BOWLS
red quinoa porridge, berries, kiwi, cocoa nibs, pistachio 11
cauliflower soup, chili crisp, sourdough croutons 10
greenhouse lettuces, avocado, goat cheese, kabocha squash, pickled cranberry, radish, sunflower seed cracker, pomegranate vinaigrette 14
shredded kale salad, cauliflower, crispy rice, currants, dill cucumber, sherry vinegar 11
quinoa bowl, poached egg, quinoa, fried chickpeas, avocado, hearty greens, almond pesto 15
tuna poke*, yellowfin tuna, yuzu citrus, pickled fresnos, kombu aioli, lemon-mint vinaigrette, rice noodles with togarashi shrimp chips 18
SANDWICHES
+ includes side of fries or side salad
breakfast sandwich, scrambled eggs, marinated tomatoes, almond pesto, cheddar, provolone, brioche 14
loaded blt, applewood bacon, herbed tomatoes, garlic aioli, brioche 15
salmon burger, blackened salmon patty, kale apple slaw, avocado, tomato, garlic aioli, sweet chili sauce, buttermilk bun 19
no sé cheeseburger, sweet onion, american cheese, pickles, garlic aioli, buttermilk bun 18
+ nueske bacon 5
+ half avocado 3
+ a sunny egg 2
MAINS
avocado toast, soft boiled egg, crème fraîche, arugula, aleppo carrots 14
smoked salmon bagel, salmon, hard-boiled egg, pickled onion, tomato, caper scallion cream cheese, everything bagel 17
lemon-ricotta hotcakes, apple-thyme chutney, pecan butter, maple syrup 13
café scramble, roasted wild mushrooms, fresno pepper, spinach, fresh ricotta, sourdough toast 13
sweet potato hash, two sunny eggs, crispy pork belly, kimchi, mustard greens, jalapeño, kale 16
cowboy breakfast, two sunny eggs, bacon, confit pork, borracho beans, tomato, roasted jalapeño, cilantro butter 17
SIDES + ADDITIONS
+ grilled chicken 8
+ smoked salmon 8
+ half avocado 3
+ applewood bacon 5
+ malt fries 5
+ side house salad 5
+ side kale salad 8
KIDS
cheeseburger 8
chicken fingers 8
grilled cheese 6
ricotta hotcake 5
pasta 7
+ tomato sauce
+ butter & cheese
+ Menus are subject to change based on availability and seasonality.
FRESH BAKED
butter croissant 4.25
ham & cheese croissant 4.25
daily croissant 5
glazed spice cake 6
kouign amann 4.25
macarons, rotating flavors 2.5
chocolate chip cookie 2.5
butterscotch blondie 6
STARTERS
café spread, chickpea hummus, kamut & pine nut tabbouleh, grilled laffa 13
roasted garlic board, whole roasted garlic, chili crisp sauce, za'atar, balsamic, olive oil, laffa grilled sourdough 12
pickled vegetables, seasonal vegetables, truffle labneh, herbs, puffed amaranth 9
SALADS & BOWLS
cauliflower soup, chili crisp, sourdough croutons 10
shredded kale salad, cauliflower, crispy rice, currants, dill cucumber, sherry vinegar 11
greenhouse lettuces, avocado, goat cheese, kabocha squash, pickled cranberry, radish, sunflower seed cracker, pomegranate vinaigrette 14
quinoa bowl, poached egg, quinoa, fried chickpeas, avocado, hearty greens, almond pesto 15
tuna poke, yellowfin tuna, yuzu citrus, pickled fresnos, kombu aioli, rice noodles, lemon-mint vinaigrette, togarashi shrimp chips 18
SANDWICHES
+ includes side of fries or side salad
avocado toast, soft boiled egg, crème fraîche, arugula, aleppo carrots 14
loaded blt, applewood bacon, herbed tomatoes, arugula, garlic aioli, brioche 15
salmon burger, blackened salmon patty, kale apple slaw, avocado, tomato, garlic aioli, sweet chili sauce, buttermilk bun 19
no sé cheeseburger, sweet onion, american cheese, pickles, garlic aioli, buttermilk bun 18
+ applewood bacon 5
+ half avocado 3
+ a sunny egg 2
MAINS
charred octopus, guanciale, olives, tomato, braised beans, arugula, grilled ciabatta, lemon-oregano vinaigrette 17
rigatoni, mushroom bolognese, cashew parmesan 19
crisp cauliflower, charred eggplant, tahini, spinach, mini sweet peppers, pine nuts, golden raisins 17
pan roasted salmon, beet purée, dill, spaetzle, haricot vert, fermented mustard 19
chicken milanese, harissa, pickled squash, arugula, toasted hazelnuts, curry broth 21
grilled hanger steak, brussels sprouts, orange, almonds, chimichurri 24
SIDES + ADDITIONS
+ grilled chicken 8
+ smoked salmon 8
+ half avocado 3
+ applewood bacon 5
+ malt fries 5
+ side house salad 5
KIDS
cheeseburger 8
chicken fingers 8
grilled cheese 6
ricotta hotcake 5
pasta 7
+ tomato sauce
+ butter & cheese
+ Menus are subject to change based on availability and seasonality.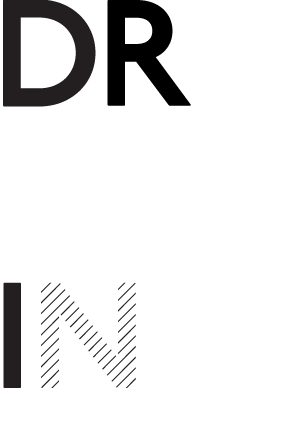 Reverse Happy Hour | $2 off beer, wine & menu cocktails, Mon-Fri 6pm-8pm
Rosé All Day | 25% off bottles of rosé, every day
BEVERAGES
drip coffee 4
french press 5
espresso 4
cappuccino 5
latte 5
shaken latte 5
lavender chai 6
house made syrup .5
+ butterscotch
+ cinnamon
+lavender
+ vanilla
juice 6
+ orange
+ grapefruit
tea embassy iced tea 4
+ passion fruit
+ black
bellocq hot tea 4
+ afghan chai
+ breakfast
+ earl grey
+ jasmine
+ majorelle mint
+ chamomile
+ mint
canned sodas 3
+ coca-cola
+ diet coca-cola
+ sprite
bottled sodas 4
+ fanta naranja
+ richard's rainwater
BEER
lone star 5
modelo especial 5
deep ellum dallas blonde 6
austin beerworks 6
+ fire eagle ipa
+ pearl snap
+ bloodwork orange
shiner bock 5
stiegl grapefruit radler 8

liliko'i kepolo 5
COCKTAILS
mimosa, french bubbles, fresh squeezed orange juice 8
sangria, white wine, paula's lemon, blueberries, blackberries, basil, lemon peels 11
carajillo, espresso, licor 43 12
michelada, modelo especial, guajillo, maggi, valentina, lime 9
curry bloody mary, titos, curry, balsamic, grippo spice, salt, pepper, lime, lemon 10
salty bee, fords gin, lemon, salted honey, soda water 10
white negroni, vida, salers, dolin blanc 13
the milton margarita, el jimador blanco, orange liqueur, lime 12
soco punch, plantation pineapple rum, strawberry, pineapple, lime 14
pink haze, vida, campari, lemon, stiegl grapefruit radler 14
afternoon delight, titos, kahlua, cream, cinnamon, coca cola 12
lemon meringue, oat milk, vanilla simple. lemon juice, richard's rainwater 7
BOOZY POUR OVER
rosé pour over, boozy strawberry rosé paleta, fresh berries, rosé pour over 10

blueberry pour over, blueberry coconut lime paleta, fresh blueberries, prosecco pour over 10
WINE
BUBBLES
avissi, prosecco, italy 10/40
gramona "la cuvée", gran reserva cava xarello, macabeo catalonia, spain, 2016 14/56
pierre sparr, crémant rosé, pinot noir, alsace, france, nv 11/44
ROSÉ
a to z wineworks, sangiovese, oregon, 2020 14/56
famille perrin, côtes de rhône rosé, france, 2019 11/44
august kesseler, pinot noir qualitätswein, rheingau, germany, 2017 14/56
bierler père et fils, grenache, syrah, cabernet sauvignon, cinsault, rolle provence, france 2020 12/48
WHITE
esk valley, sauvignon blanc, marlborough, new zealand, 2020 12/48
loimer lois, grüner veltliner, kamptal, austria, 2019 10/40
clos pegase, chardonnay, carneros, napa, california 2019 13/52
pazos das bruxas, albariño, galicia, spain, 2020 14/56
RED
böen, pinot noir, willamette, oregon, 2019 14/56
jean-francois merieau "le bois jacou", gamay, touraine, loire valley, france, 2019 14/56
castello di volpaia, sangiovese chianti classico, tuscany, italy, 2019 13/52
renacer "punto final", malbec, mendoza, argentina, 2018 10/40
high heaven, cabernet sauvignon, columbia valley, washington, 2018 13/52
+ Menus are subject to change based on availability and seasonality.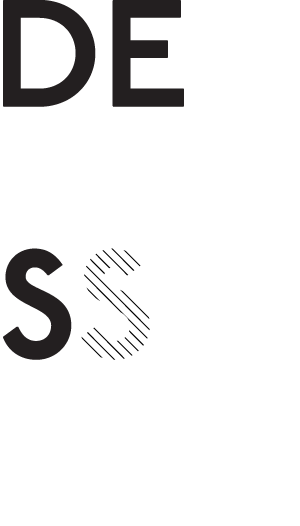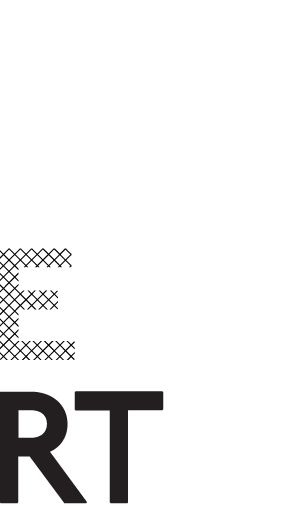 PLATED DESSERTS
bananas + cream verrine, banana diplomat, mascarpone cream, hazelnut cookie, boozy banana 9
chocolate rice pudding, brandied cherries, fudgy brownie, vanilla coconut foam, cherry agrodolce 10
cranberry goat cheese tart, panna cotta, sugared cranberry, honey tuile, citrus chantilly, basil 10
pistachio citrus baked alaska, pistachio chartreuse gelato, honey + citrus meringue, brown butter kataifi crunch 10
SCOOPS 4
+ buttermilk gelato

+ butterscotch brownie gelato

+ coconut rum sorbet

+ rosemary + spiced apple sorbet

make your scoop an affogato!
+ bubbles 4
+ espresso 4
PALETAS
rosé pour over, strawberry rosé paleta, fresh berries, rosé pour over 10
mangonada paleta, chamoy swirl, mango, tajin 5